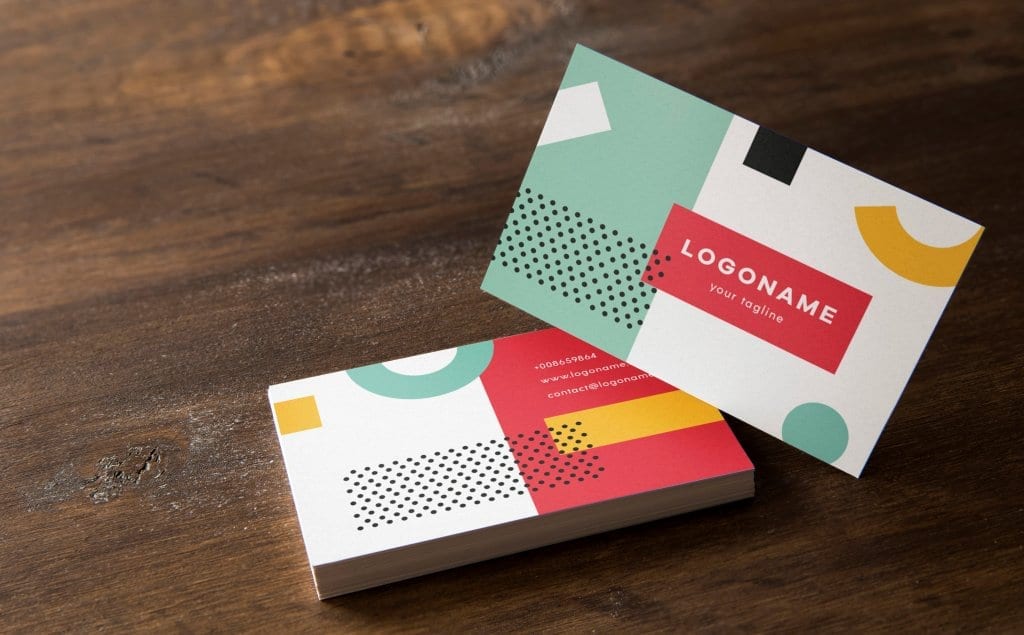 Business Card Advice For Your Business
March 13, 2019 by Troy
I'm a big believer that your business card should create a reaction. It does a lot more than merely provide contact info – a memorable and distinct business card creates a connection with you.
"People want to deal with businesses that they feel are trustworthy. When faced with businesses that don't have well-known names or long-established reputation that they haven't dealt with before, they judge a business on its appearance (and what other people say about it). Having acceptable looking business cards is one way that you cue people that you are running a real business and will do right by them."

Susan Ward, Small Business Expert for The Balance
We feel pretty strongly about this kinda stuff if you can't tell. So much so that we redesigned our business cards to match the update aesthetic of our brand.
With our old cards, we wanted to create a design that was bold and mimicked the elements of our brand identity – red clay, dreamcatcher, and arrows. Here's what mine used to look like: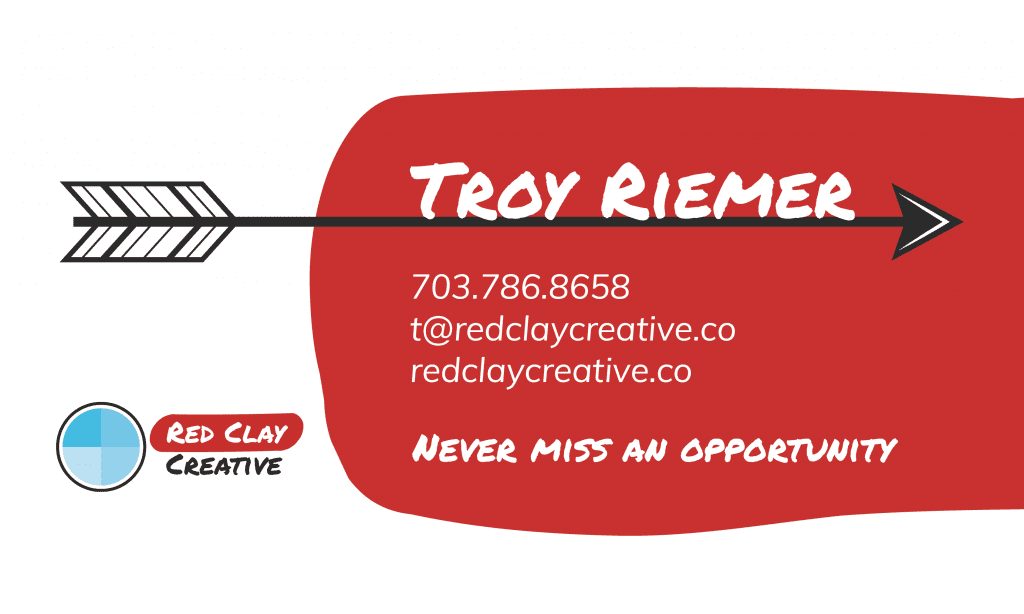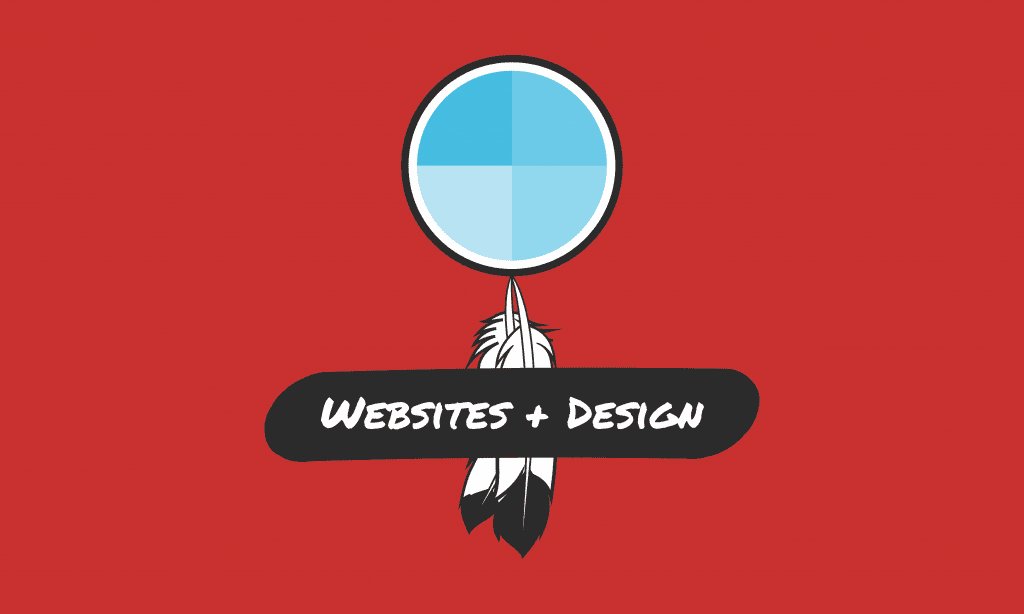 When we redesigned our website, we wanted the new brand to be more sophisticated, unique, and somewhat abstract. Here's what the new design looks like: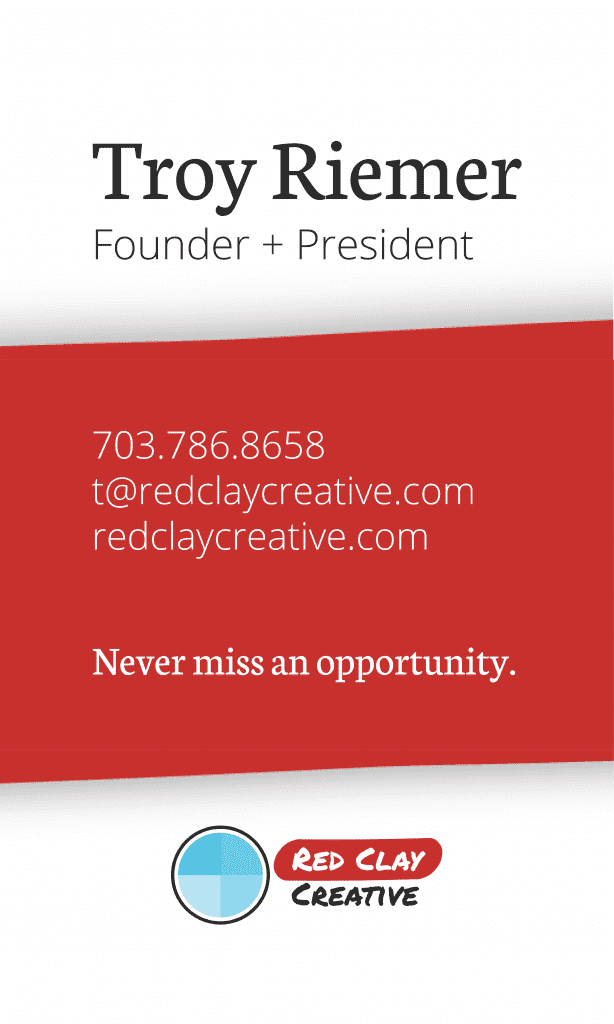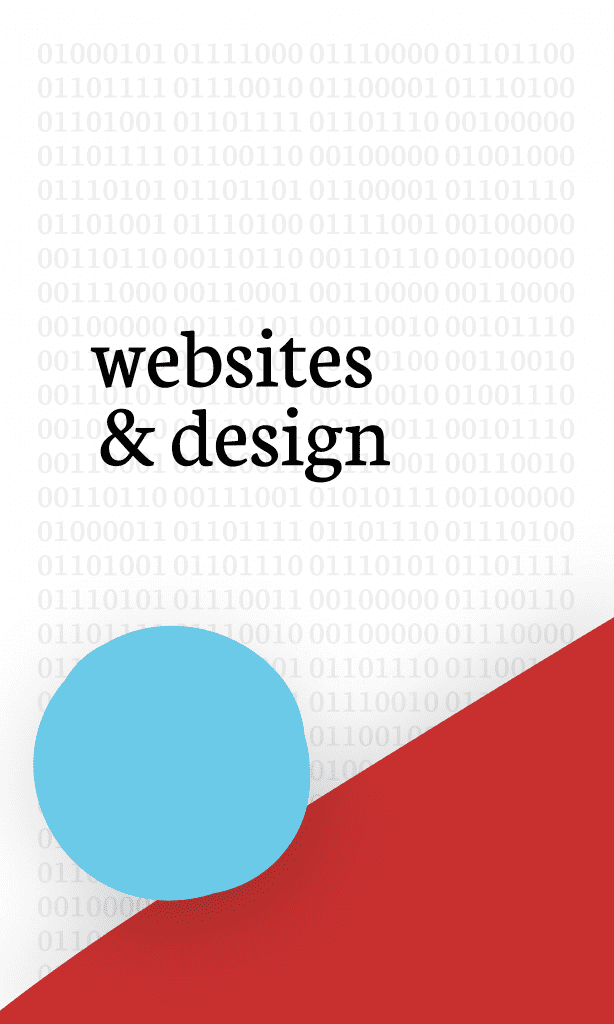 So what goes into a design project like this? We thought it could be helpful for you to share a little about business card design from our recent project.
Design matters. If that wasn't already clear.
Fun fact, StatisticBrain estimates that prospective clients will hold onto a color-filled business card a full ten times longer than they will a standard white card. Here are some quick tips on business card design you should always follow:
Ensure you maintain a minimum size for your typography to maintain legibility. We prefer a minimum font size of 8, but it can depend on the print material too. Don't go lower than 6 though.
Make sure your text doesn't go all the way to the edge. Your printer will have exact guidelines for this.
Select the right information on your card. Name, phone and email might be a good place to start!
If you're not using designers (like us) start with a template. This will help you get ideas and figure out the right spacing.
Do I need to put an address on my business card?
Does your bottom line depend on the success of your storefront? Do people mail you stuff a lot? If yes, you definitely need an address on your business card. We always ask ourselves, "what do we need on this design to make it a successful piece of marketing?" Even though we have office space, we left our address off because most of our business is remote.
Always double check before printing.
This tip applies to every bit of print work you do. When sending your artwork off to print, make sure you've double-checked every single detail. Use this as an opportunity to ask someone you trust to look it over. In addition to the extra spelling review, it's always great to get a second eye on your design too!
There's nothing worse than getting your cards delivered and discovering a typo in the email address… Check twice, print once.
Pay for quality printing. It's worth it.
All business cards are not created printed equally. You don't have to break the bank for good quality printing, but going for the cheapest option doesn't always pay off. Using local printers is a great option to support your community, network and get personalized advice. It's not the cheapest option, but you definitely get what you pay for with a local printer. If you're not ready for that kind of commitment, Moo.com is a great option with high-quality printing and good prices.
How many business cards should I order?
This depends on your role and your business. If you're handing out your business card with every purchase from your shop, order as much as your volume requires. If you're in a sales position, order 500 – 1,000. You should only have to order new cards every 3 – 6 months.
I usually order 250 at a time. Some people would scoff at that, believing it's too low. I network a lot, but I am also pretty guarded with my business cards. I only share one if the other person actually wants it. If they don't care about me or my business, then my card is just a piece of trash paper to them.
---
What's your experience with your business cards? What's the scariest print story you've had? How do people react when you hand your business card over? We'd love to hear your stories in the comment section below.
And if you ever have a question about your business card design, don't hesitate to ask us. We love this kind of stuff.