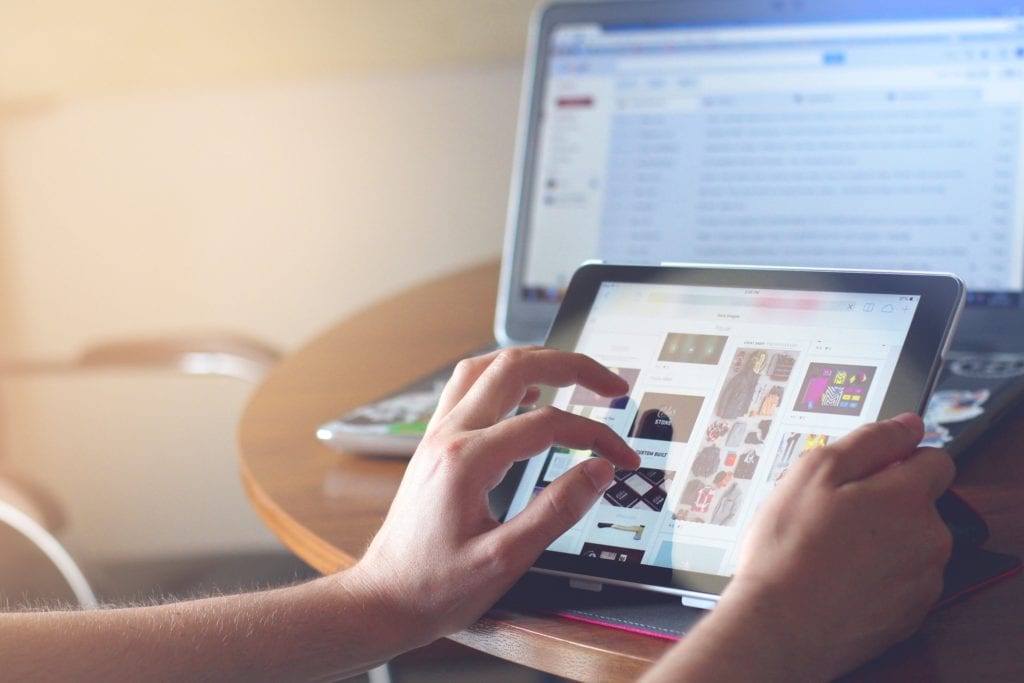 Opportunities in Mobile Commerce
April 9, 2021 by Troy
We all know that it's important for our websites to be mobile-optimized, but what that means for e-commerce is quickly changing. No longer is it just about having a website that adapts to smaller screens, it's making that experience equally enjoyable and simple. Consumers now want to be able to checkout from other apps. They want to search for what they need NOW.
In a recent study it was found that 71.6% of people say they use mobile devices to shop at home during their free time. Mobile commerce (m-commerce) has been on the rise with the expansion of smartphones and social media companies capitalizing on their massive audiences. Instagram has added purchasing in the app so that you never have to leave their ecosystem. WeChat has popularized live purchasing in their app in Asia.
Insider Intelligence forecasts that m-commerce will reach $284 billion, or 45% of the total U.S. e-commerce market, by the end of 2020. There's no signs of slowing, so it's important that you find ways to take advantage of these opportunities too. We won't cover everything you can do, but three tips that you can implement right now.
Set up Facebook and Instagram Shopping
No matter how you feel about social media, if you're a business that sells things, you need to be here. There are several platforms offering selling options for business, but if you are a B2C business you need to have a Facebook/Instagram Shop at a minimum. You can do this in addition to your website shop too. The goal is to make it as easy as possible for your customers to get what they want, wherever they are.
You can learn more about Facebook Shops on one of our other blogs here.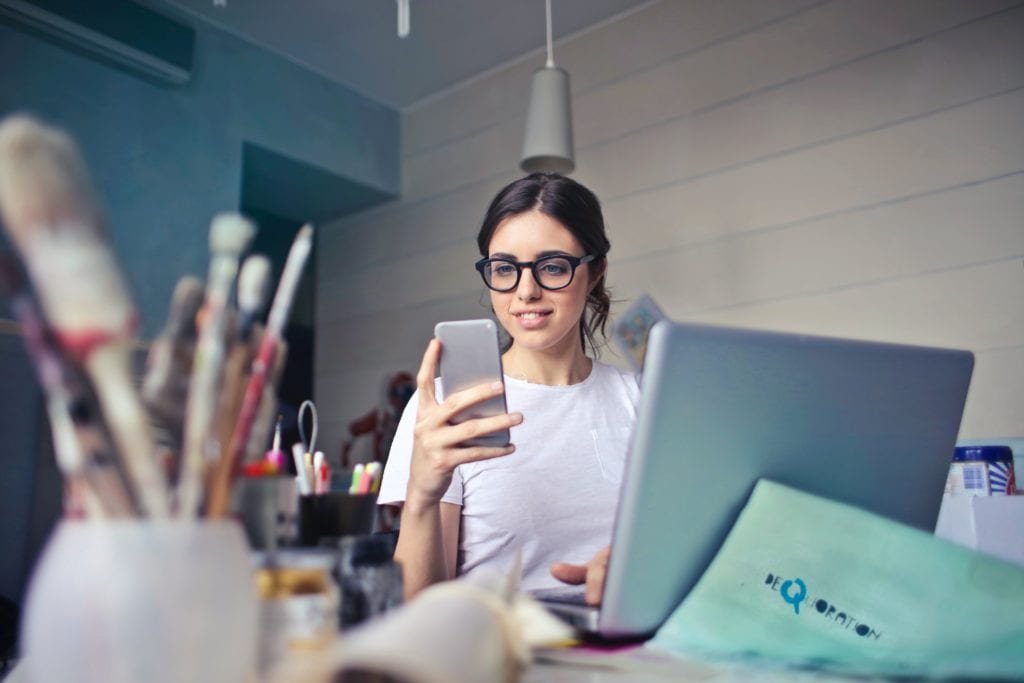 Review Your Site on Mobile
Does this sound like a no brainer? Sure. But very few companies actually have an amazing shopping experience on mobile. Just making a website mobile friendly isn't the same as creating a great shopping experience on mobile. Here are some helpful questions as you review your site:
Is it easy to get to the cart and review my order?
How do customers filter products in the shop?
How many steps does it take to buy something?
Are there any quick buy options?
Is the checkout process easy? Does someone have to enter a lot of info or go through multiple steps once they are ready to buy?
As you review the site and ask yourself these questions, you want to align solutions with your customers. It's not just about making it easy for everyone, but making it easy for your community.
People Want to Chat No Matter the Device
People are already used to messaging on their phone, so it's natural for you to have a chat feature included on your website and mobile experience. How you do this depends on what you're selling and what you have the capacity for. Are you or someone on your team able to respond to your customers fast? If you don't get back to someone in 10 seconds you've likely missed the opportunity and the customer can walk away losing confidence in your brand.
You can set up an automated chabot, but you need a very specific process for that to work really well. I find that a combination of the two can work really well. You can have automations set up in your chat widget that engage the customer when they first reach out. This gives the customer a prompt or lets them know you'll get back to them in a moment. And it reduces the immediacy on your end. If you're not able to get back to them in a set time frame, you can prompt them to email you from the form.
Get Going!
This is by no means an exhaustive list. I often find that doing something is better than doing nothing. Once you implement these solutions you have to keep iterating new ideas to improve the process for your customers. If you don't, someone else will do it and you'll be left playing catch up. A good place to go for ideas is by looking at big brands and seeing what they're doing. They spend millions of dollars researching the best solutions for their customers. Unless you have that kind of budget, it might be helpful to pick up some ideas from them. You can also tap our expertise too – we work with a variety of businesses and have implemented unique solutions across industries.