Free Donation Resources
May 31, 2023 by Troy
Figuring out the best way to accept donations as a non-profit can be a challenging task. From transaction fees to ease of setup, there are a lot of factors to consider. Thankfully through our experience creating websites, we have been able to explore the pros and cons of the different options available.
Are you considering another option that we did not explore? Comment below and we will let you know what we think.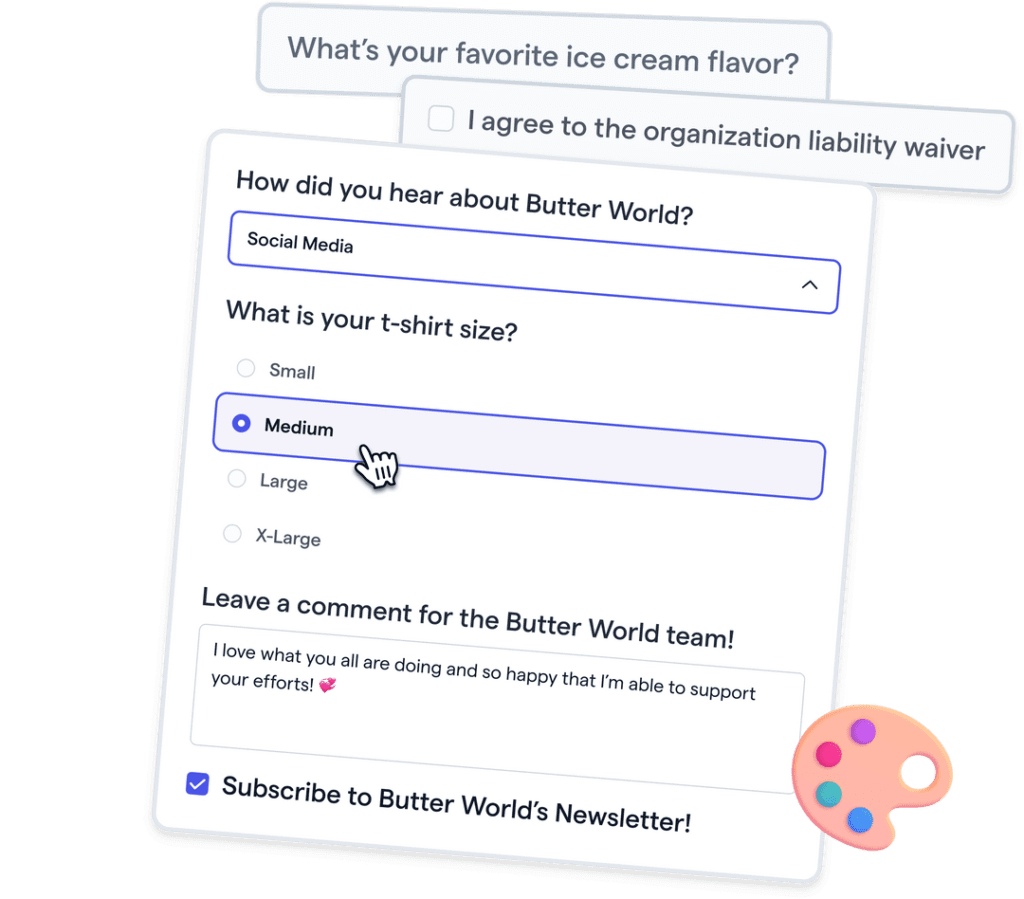 Givebutter
---
The Upside – Zero to Low transaction fees and lots of features
Givebutter is a platform for online fundraising that's designed specifically for nonprofits, student organizations, sports teams, companies, and individuals who want to raise money for a cause. We love it because it has the option to transfer the processing fees to the donor (so you don't have to pay them).
The Downside – Limited customization and possible platform fees
What's the catch? There are platform fees for various features (only 1% for donation forms). This can be taken on by the organization or transferred to the donor as an optional tip. There also aren't that many customization options for the look and feel of the form. That can be fine for some people, but worth mentioning for those that need a fully customizable option.
Here are some highlights that Givebutter provides:
Recurring Donations: Givebutter transforms one-time gifts into predictable revenue with monthly, quarterly, and yearly recurring donations.
Donor-Covered Fees: It gives donors the option to cover transaction fees, maximizing the amount of each donation that goes to your cause.
Ease of Use: The platform is user-friendly and intuitive, making it easy to set up and manage campaigns.
Custom Fields: You can add custom fields to collect additional details from supporters during the donation process.
Integration: The platform integrates with other popular tools, such as Slack, Venmo, and social media platforms, making it easy to promote your cause and engage with your supporters.
Engagement Tools: Givebutter offers donor engagement tools, like the ability to leave support comments, like, and share campaigns.
Platform Fees (covered by optional tip from donor)
1% Donation Form
3% Fundraising Page
5% Event or Auction
Processing Fees (covered by 95% of donors)
2.9% + 30¢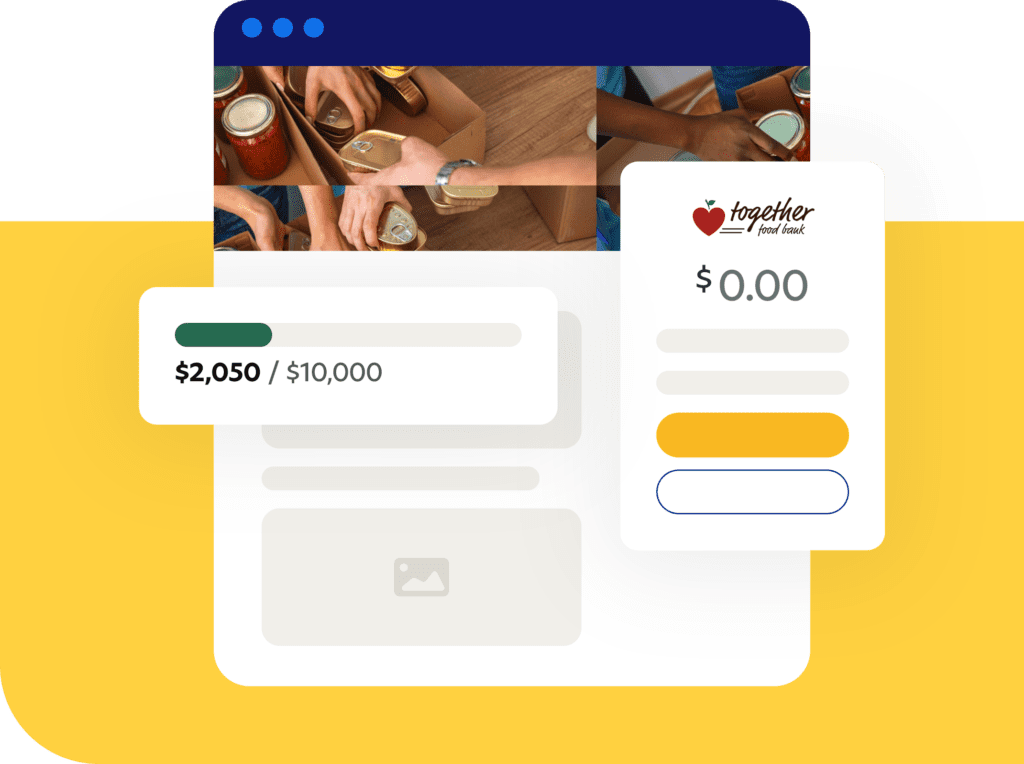 PayPal Donation Forms
---
The Upside – Easy to set up and trusted by a lot of consumers
PayPal is a widely recognized and trusted payment platform that many nonprofits use to collect donations. What we really like about it is that you can start accepting donations in minutes. From creating an account, to setting up the donation widget, this is one of the easiest options.
The Downside – Processing fees
There's a reason it's so easy! PayPal wants you to start processing payments through the platform so they can collect their fees. The rates aren't that different from other options, but this can be a big sticking point for some organizations.
Here are some of the primary benefits of using PayPal donation forms:
Broad User Base: PayPal is used by millions of people worldwide, which means a large number of potential donors already have PayPal accounts and trust the platform.
Ease of Use: PayPal's interface is user-friendly and intuitive. Donors do not need to enter their payment details each time they donate, which could potentially increase conversion rates.
Recurring Donations: PayPal allows you to set up recurring donations, providing a steady income stream and making it easy for donors to support your organization on a regular basis.
Security: PayPal has robust security measures in place to protect transactions, which can give your donors peace of mind when making a donation.
Integration: PayPal can be integrated into most website platforms easily, and many fundraising software solutions also support PayPal.
International Donations: PayPal is available in many countries and supports multiple currencies, making it easy to accept international donations.
Processing Fees
2.89% + 49¢
It's worth noting that this rate can be reduced by providing 501(c)(3) confirmation to PayPal.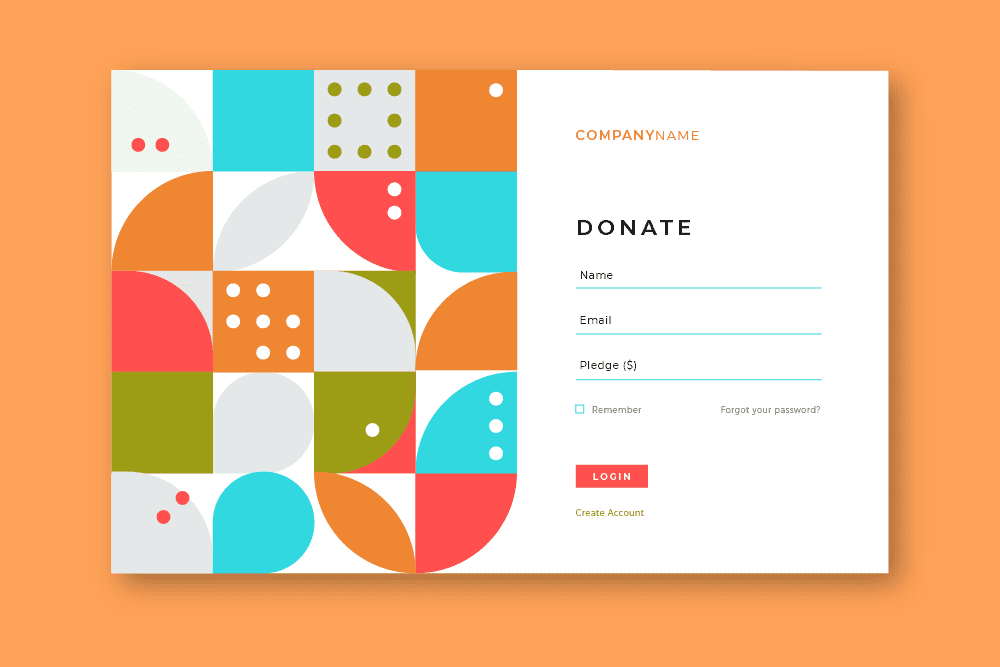 Custom Forms
---
The Upside – Full customization and integration with your key tools
The beauty of a custom form is that you can make whatever you need for your organization – custom look and feel, multiple steps, conditional logic (if this, then do that), etc. This is helpful if you have a specific process in mind or want to integrate with another tool like a CRM.
The Downside – Cost and maintenance
Custom isn't free, and the costs can vary anywhere between a couple hundred to a couple thousand dollars to create it. Then there could be ongoing maintenance costs if the form needs to be adjusted later on as your organization grows and adapts.
Here are the highlights of creating a custom donation form:
Customization: With a custom form, you have full control over the look, feel, and functionality of your donation process. You can design it to match your branding and ensure it complements the rest of your site, enhancing the donor's experience and making the process feel more seamless and professional.
Integration with other systems: A custom form gives you the flexibility to connect and share data with other systems you're using, such as your CRM (Customer Relationship Management), email marketing, or analytics tools.
Streamlined process: If you're using a platform like Stripe for payment processing, it provides a smooth, secure, and quick donation process that can enhance the donor experience, potentially increasing conversion rates. It supports various payment methods, including credit cards, debit cards, and even digital wallets like Apple Pay and Google Pay.
Security: Stripe handles all the payment processing securely, reducing your responsibilities and risk around data security and PCI compliance.
Automated receipts: You can send automated email receipts to donors, saving you time and ensuring donors receive immediate acknowledgment of their donation.
Recurring donations: You can set up your form to enable recurring donations, allowing supporters to easily make regular contributions, which can significantly improve your income stability.
Processing Fees
This can vary based on the setup, but our go-to payment processor integration for forms is Stripe. It's easy to customize and works with a variety of tools. Here's the resource on getting the Stripe nonprofit discount.
---
Summary
Choosing the right platform to accept donations for nonprofits involves various considerations, including transaction fees and ease of setup. Three good options include Givebutter, PayPal donation forms, and custom forms.
Givebutter, designed specifically for nonprofits and fundraising, features low transaction fees, an option for donors to cover transaction costs, recurring donations, and ease of use. However, there are platform fees for certain features and customization options are limited.
PayPal is another popular option because it is globally recognized and easy to set up. It supports recurring donations and integrates easily into most website platforms. On the downside, they do charge processing fees.
Custom donation forms, while providing the advantage of complete customization and integration, can be costly to set up and maintain. If using Stripe for payment processing, you gain the benefits of a streamlined process, security, and the ability to set up recurring donations.
Each of these options has its strengths and drawbacks; the choice would depend on the specific needs and resources of your organization. If you have any questions, reach out anytime and we'd be happy to point you in the right direction.