What is: Trash
January 16, 2020 by Troy
Trash in WordPress is like the Recycle Bin on your PC or Trash in your Macintosh computer. Users with the proper permission level (administrators and editors) have the ability to delete a post, page, and/or comments. When you delete the item, it is moved to the trash folder where it will remain for 30 days. This allows you, the user, to restore any item that you might have deleted accidentally. After 30 days, the item will be automatically and permanently deleted from your WordPress database. Trash functionality was added in WordPress 2.9 to reduce the chances of accidental deletion of items.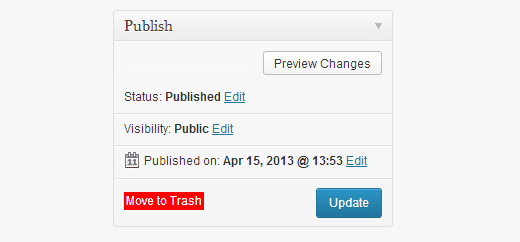 To restore a deleted item go to the list item screen, example:
Posts → All Posts
Pages → All Pages
Comments
If there are any items in the trash then the user will see a link of the Trash page with the count next to it:
Clicking the link will display the list of deleted items. If you want to restore an item, simply bring your mouse over to an item, and it will display the links to either delete an item permanently or restore it.

This post was originally published in the wpbeginner glossary.
Additional Reading