What is: Screen Options
January 16, 2020 by Troy
Screen Options is a fly down menu button located on the top right corner of some pages in your WordPress admin area. When clicked, Screen Options menu shows options to configure the view of that particular page in your admin area. It usually contains check boxes to show and hide different sections of an admin screen. It may also contain the option to choose the number of items to display on the admin screen (for example, you might want to see more than 20 comments when moderating them).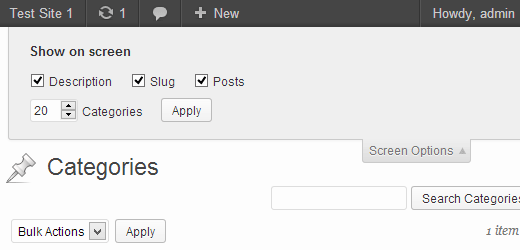 Options in the Screen Options menu change from one admin screen to another. The reason behind having screen options is to give the user (you) as much control as possible. The screen option allows you to display, hide, and customize sections on the admin screen. For example, in WordPress post edit screen, a user can choose to hide the discussion meta box, category selector, or custom fields from the post edit screen if they don't use it that often.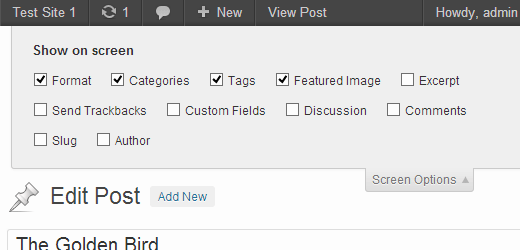 This post was originally published in the wpbeginner glossary.
Additional Reading