What is: cPanel
January 16, 2020 by Troy
cPanel is an online Linux-based graphical interface (GUI) used as a control panel to simplify website and server management. cPanel allows you to publish websites, manage domains, organize web files, create email accounts, and more.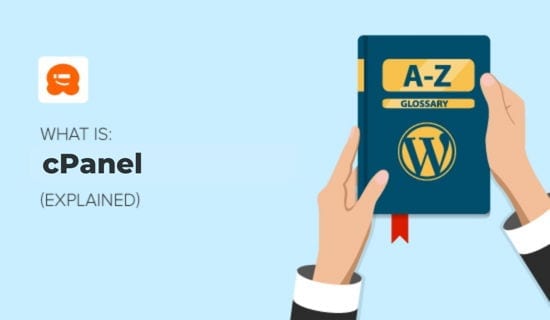 cPanel is one of the most popular control panels in the United States. Many web hosting companies supply cPanel to customers as part of their hosting package.
cPanel has two interfaces, a user interface called cPanel and a server management interface called Web Host Manager (WHM). This combination allows users to manage their website and supplies hosting providers with tools to manage the server.
Is cPanel Free?
cPanel is not free because it is a third-party application. However, most hosting providers include cPanel in their hosting plans at no extra cost. There are some providers who will supply cPanel free for the first year, and then charge a fee on subsequent years.
In 2019, cPanel increased its prices and many web hosting companies are considering switching away from cPanel to other website control panels.
Is cPanel Private?
Yes, your cPanel account is private. If you are a website owner, then be sure to keep your username and password secure. This is important for keeping your website information and settings safe.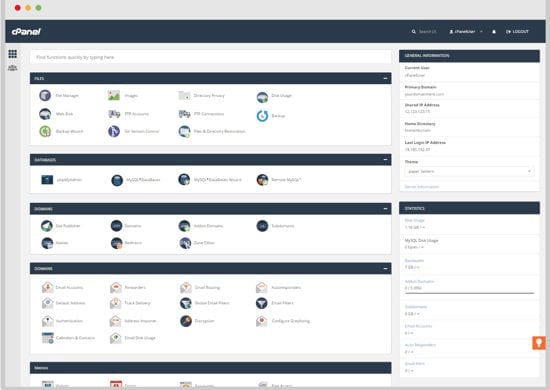 How to Login cPanel
You can login to your cPanel using the address bar of your browser. Type in your website address followed by a colon and then 2083. Accessing your cPanel would look like this https://yoursite.com:2083.
You can also log in to your cPanel by typing in /cpanel after your website address. When you use this method to log in to your cPanel, it would look like this: https://yoursite.com/cpanel.
If you have a new website and the DNS records have not yet propagated on the server, then you can use the IP address instead. Accessing your cPanel via IP would look something like this: https://10.10.10:2083.
If you need the cPanel interface to appear in another language, then select your language from the list at the bottom of the cPanel login screen.
Before you login to cPanel, you may find it helpful to bookmark your cPanel page, so you can easily return to it later.
Once you are on the cPanel login screen, enter your username and password and click the Log In button. After that, you will be redirected to your website control panel where you will see all the settings.
Best cPanel Host Options
Choosing the best cPanel host to meet the needs of your WordPress website is important. You should be careful to select a web host based on their reliability, performance, customer support, features, and pricing.
The best web hosts using cPanel are:
Bluehost is one of the largest and best-rated hosting providers that use cPanel. Bluehost is well respected and one of the oldest web hosting companies. They provide automatic WordPress installs, a free domain and SSL certificate, and 24/7 support. WordPress officially recommends them as a hosting provider.
HostGator uses cPanel and hosts millions of domains. It is one of the most popular web hosting providers in the industry. HostGator provides its customers with one-click WordPress installs, 99.9% uptime, and around-the-clock support. We consider them to be one of the best web hosting providers for businesses.
GreenGeeks has become a well-recognized web host that uses cPanel. GreenGeeks also has one-click WordPress installations, free site migration, a free CDN, and great support. GreenGeeks is environmentally friendly and hosts over 500,000 websites.
How to Install WordPress on cPanel?
We have written a complete step-by-step tutorial on installing WordPress using cPanel on the leading web hosting companies. This guide will show you how to use 1-click scripts like Fantastico, Quickinstall, and Softaculous to install WordPress.
For intermediate WordPress users, we will also explain how to use FTP to install WordPress. Lastly, for more advanced users we will show you how to install WordPress on a local computer.
What is Managed WordPress Hosting?
Managed WordPress Hosting is a hosting environment specifically equipped for WordPress websites. Managed WordPress hosting provides higher levels of performance, security, and support.
WordPress websites using managed hosting load faster, are automatically updated, have daily backups, and have the support of WordPress experts. Managed WordPress hosting costs more because the hosting provider is managing the website environment.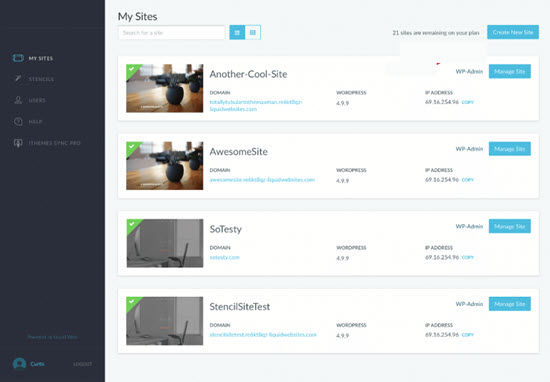 Should You Use a Managed WordPress Platform?
If you are trying to choose the best hosting plan, or wondering if managed WordPress hosting is for you, the answer is simple.
If you are thinking about starting a blog or you are just a beginner, then you do not need managed WordPress hosting.
Managed WordPress hosting is a good choice for small to medium-sized businesses or blogs that already have a very large number of visitors.
Businesses and popular blogs that have a lot of traffic benefit the most from a managed WordPress plan. That is because businesses and popular websites must focus on customer service and content, so they need a hassle-free high performing website.
Where is cPanel in Managed WordPress Hosting?
You will not find cPanel on a managed WordPress account, because the web host takes care of basic website hosting tasks.
Managed WordPress hosting includes installing WordPress, handling server-level caching, creating backups of your website, and managing WordPress core updates.
Managed hosting companies like WP Engine and Liquid Web use their own control panels instead of the proprietary cPanel.
Many web host providers are switching away from cPanel and are replacing it with a customized user interface to reduce costs and provide a more integrated customer experience.
This post was originally published in the wpbeginner glossary.
Additional Reading