What is: Backlink
January 16, 2020 by Troy
A backlink is simply a link from one website to another. Search engines like Google use backlink as a ranking signal because when one website links to another, it means they believe the content is noteworthy. High-quality backlinks can help to increase a site's ranking position and visibility in search engine results (SEO).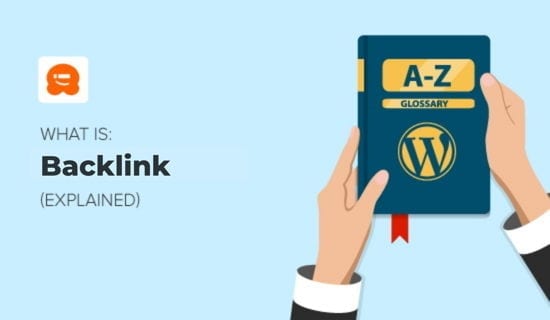 How Do Backlinks Work?
Backlinks play an important role in search engine algorithm, SEO, and your overall strategy for growing your website.
The easiest way to think of backlinks would be as conversations among websites.
For example, John is a blogger, and he writes a very interesting article about a sports event.
Another blogger, Samantha, links to John's article when sharing her perspective. Since she writes about the topic on her well-known online magazine site, this creates a backlink to John's post.
Because the online magazine is popular, many other sites will link back to her article. This increases the online magazine's authority, and John's article also gets a valuable backlink from a reputable site.
Basically it's a win-win.
Types of Backlinks
There are two basic types of backlinks, and one is more valuable than the other. Let's take a quick look at each one and how they affect your site.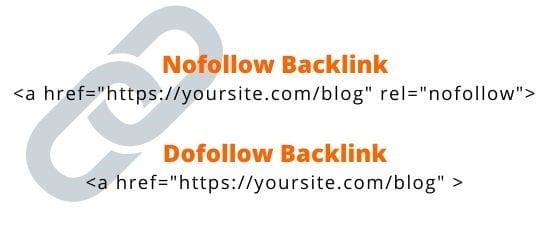 A Nofollow tag tells search engines to ignore a link. They don't pass any value from one site to another. So, typically they aren't helpful in improving your search rank or visibility.
Dofollow links are the type of backlink that everyone wants. Just keep in mind that those coming from respected sites hold the most value. This kind of backlink can help improve your search engine rankings.
However, there are dofollow links that are considered being bad or 'toxic'. These links come from suspicious sites or are gained by breaking the search engine terms of service.
This may cause Google to penalize or even de-index your site. Remember, it's not about the quantity of backlinks, but rather the quality that makes the difference in ranking.
How to Get Backlinks?
Building backlinks to your site takes time and effort. Here are 7 simple ways you can start building quality backlinks for your website.
Add links to your site on your social media profiles.
Do a Google search for a post that's already ranking well and then improve and expand it.
Create list posts, "how-to" posts, "why" posts, infographics, or posts with embedded videos. These formats usually get more backlinks than standard posts.
Write the ultimate guide posts. These are very long posts containing several thousand words and cover every angle of the topic.
Write guest posts on other blogs and websites
Contact influencers in your niche or industry and tell them about an article on your site that they may want to link to.
Interview influencers in your industry and send them a link, no doubt they will link back to your site.
You can also begin doing competitive backlink research. In order to do this, you'll need to see the backlinks of your competitors who are ranking well.
A backlink tool like SEMrush can help you find these links, so you can begin targeting those domains as part of your own link building strategy.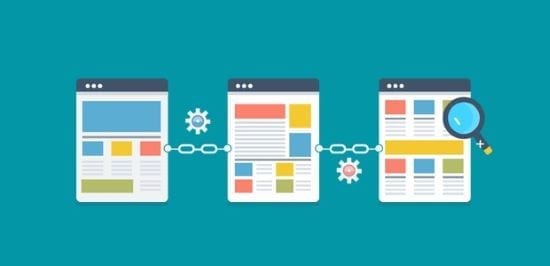 How Can I Check My Backlinks?
There are various backlink monitoring tools that let you check your website backlinks including Google Search Console, SEMRush, Ahrefs, etc.
Keeping an eye on your backlinks is very important. Google Webmaster Guidelines require you to ask toxic website owners to remove their links from your site. If you don't, then Google can penalize your website, and your page rank will begin to drop in search results.
So, it's important to know how to answer these 3 questions:
Where can I find all my backlinks?
How can I know if they are toxic?
How can I contact toxic backlink site owners?
Thankfully, the answer is easy with the right tools.
You can use Google Search Console to help grow your site and see your backlinks, but it can take a lot of time and it's limited on what it can do.
However, there are faster and better tools available. For example, by using SEMrush, you can quickly answer all three of those important questions and much more.
SEMrush has two main areas that deal specifically with backlinks. The first is the Backlink Analytics section which lets you study your competitors, and the second is the Backlink Audit area.
Let's take a quick look at Backlink Audit section because it lets you find all the backlinks to your site.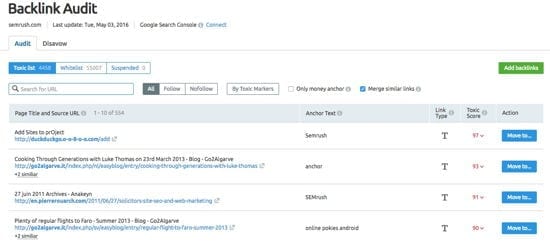 Next, SEMrush's Backlink Audit tool checks every backlink and sorts out those that are toxic. This way you can find and disavow toxic backlinks before Google penalizes your website.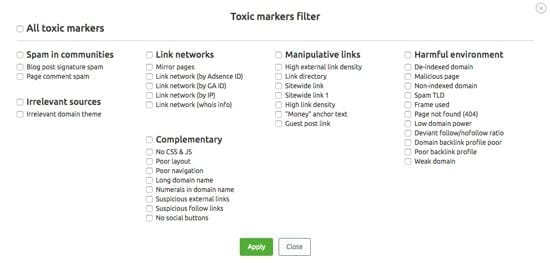 And one of the best things about SEMrush is it lets you email the toxic website owner right from the user screen.
With a tool like SEMrush, you can do keyword research, see your competitors backlinks, and manage yours in one convenient place.
Keeping track of your backlink profile will tell you a lot about the value of your site and is an important part of your site's SEO strategy.
We hope this guide helped you learn what are backlinks, and how you can use them to grow your website.
This post was originally published in the wpbeginner glossary.
Additional Reading